OVERSEAS EXPANSION OF JAPANESE QUALITY
Consistent system for development of resin products in Indonesia
Recent years, Indonesia has improved infrastructure and seems to dramatically accelerate economic growth after covid-19. KANTO MFG. CORP. has 2 affiliates in Indonesia; "KMI" and "MS-MOLD." 20 years have already passed since their establishment and there are now more than 100 employees in Indonesia.
In Indonesia, we conduct 6 businesses; (1) blow mold tooling (2) injection mold tooling (3) vacuum mold tooling (4) machines for finishing/ processing (5) CAD/CAM data sales (6) sales of blow mold machines.
We aim to work toward advancement in Asean countries centered on Indonesia, eventually that in countries across the world by using experience of expanding business in Brazil, Mexico, Philippines and India.
Total support for development of resin product with solid mold manufacture
The strongest point of Indonesian branches is ability to manufacture multi types of high quality mold toolings. We have accounted for 90% of automotive blow mold toolings manufactured in Indonesia.
Our group has shipped vacuum mold toolings for Panasonic refrigerator to 5 countries. With MS-MOLD, we are now ready to expand production of injection mold toolings.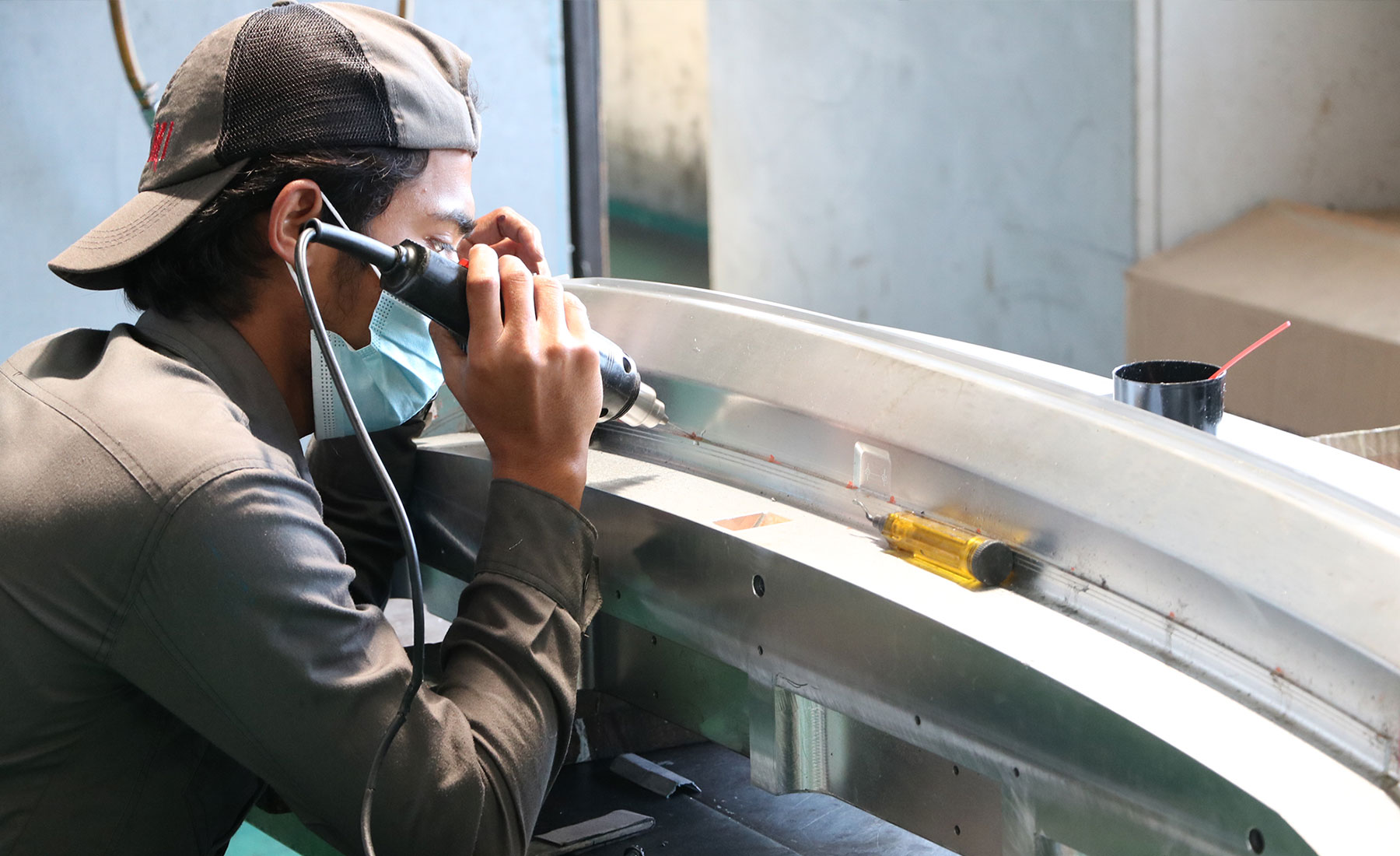 Ability to manufacture large vacuum mold toolings up to 2200mm
KMI is only manufacturer who covers large vacuum mold tooling up to 2200mm in Indonesia. KMI also handle vacuum mold toolings both bathtub type called "female" and compressed-air type recently mainstreamed and called "male."
MS-MOLD is great polish finisher with high accuracy. We have manufactured the key parts for two-wheel/ four wheel vehicle in design; injection mold toolings of hand ramps, front grills and meter panels. Such parts like transparent plastic parts/ plating decorated parts/ piano black painted parts have no tolerance for any distortion. Mirror polish technique by our indonesian specialists make a designer's image real with streamline.

With local network, KS-MOLD will support customer's product development and manufacture automatic machines with Japanese safety level.
KANTO MFG. CORP. have established the total system to support plastic product development in Indonesia.
High quality service by collaboration with Japanese company
75% of local technique staffs in Indonesia branches averagely spend 1.5-3 years training in Japan. After fruitful trainings in Japan, they acquire fruent Japanese language, Japanese technique and "Japanese mindset." "Japanese mindset" means the attitude to see the tasks as their mission to complete, pushing the concept of salary or working hours. Also since they understand customer's circumstances which cannot be allowed to delay manufacturing schedule, they have a sense of professionalism to handle an emergency situation even on holidays. Our staffs make their effort to build and keep credibility.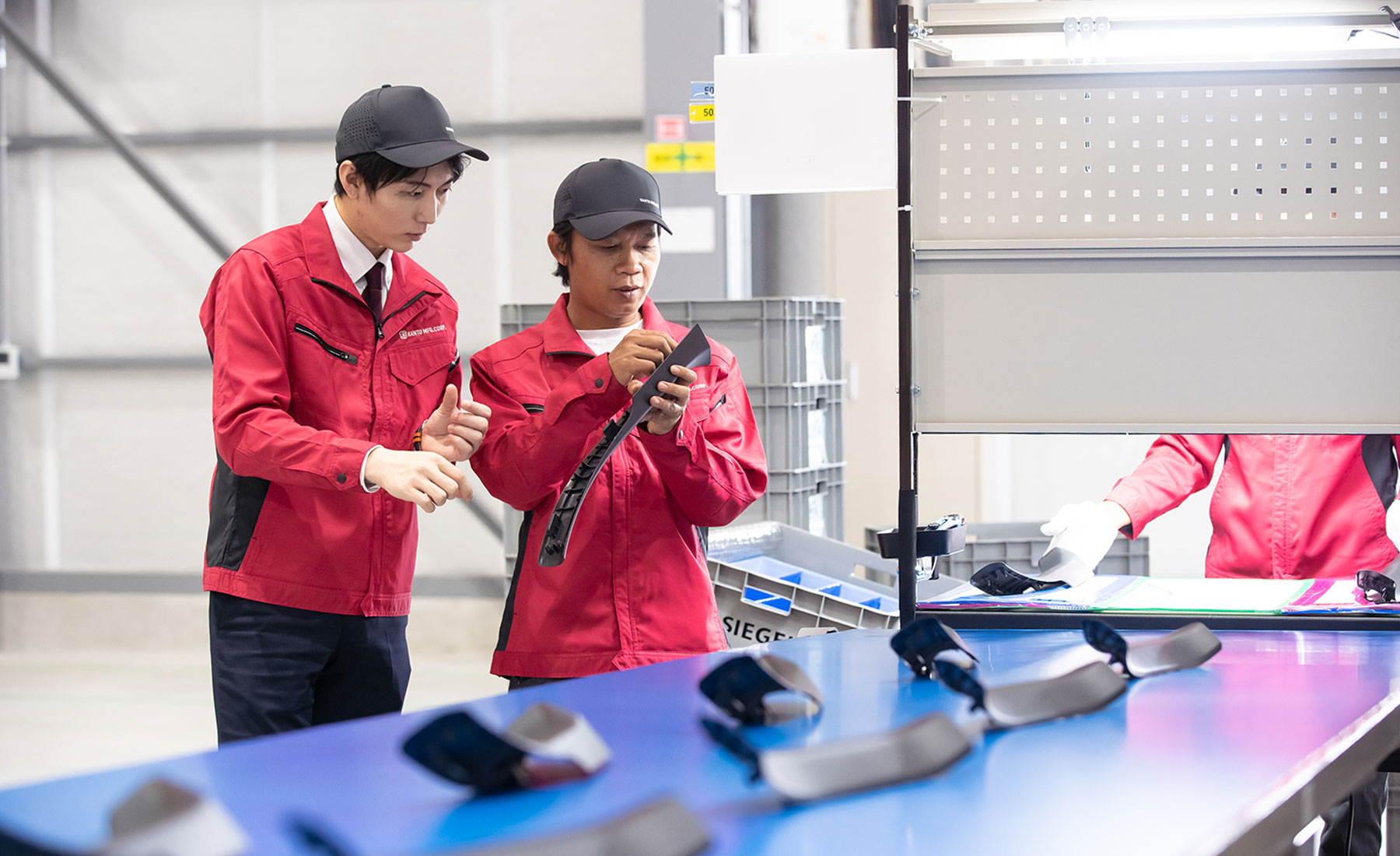 Cooperation system with KANTO MFG. CORP.
By sharing the information about maufacture with our group, we can provide high quality mold toolings at the same level anywhere.
Also customers can check the active design data in indonesia anytime in order to reduce design change.
In terms of technique, our staffs are excellent. During their training in Japan, they always work alongside accomplished workers. From the experience, they develop a sense which notice the anomaly just by touching mold toolings in 1/100th of a millimeter.
"The best partner of plastic product development" in Indonesia
Our mission is to be "the best partner of plastic product development" even in foreign branches. To achieve our mission, we have devoted ourselves to create environment to manufacture consistently resin products in Indonesia.

Training in Japan is one of the essential points to achieve our mission in Indonesia. In addition to aforementioned training, KMI staffs are now stationed in Fukuoka Factory to gain experience in mass production. KANTO MFG. CORP will prepare the environment not only in Japan but Indonesia.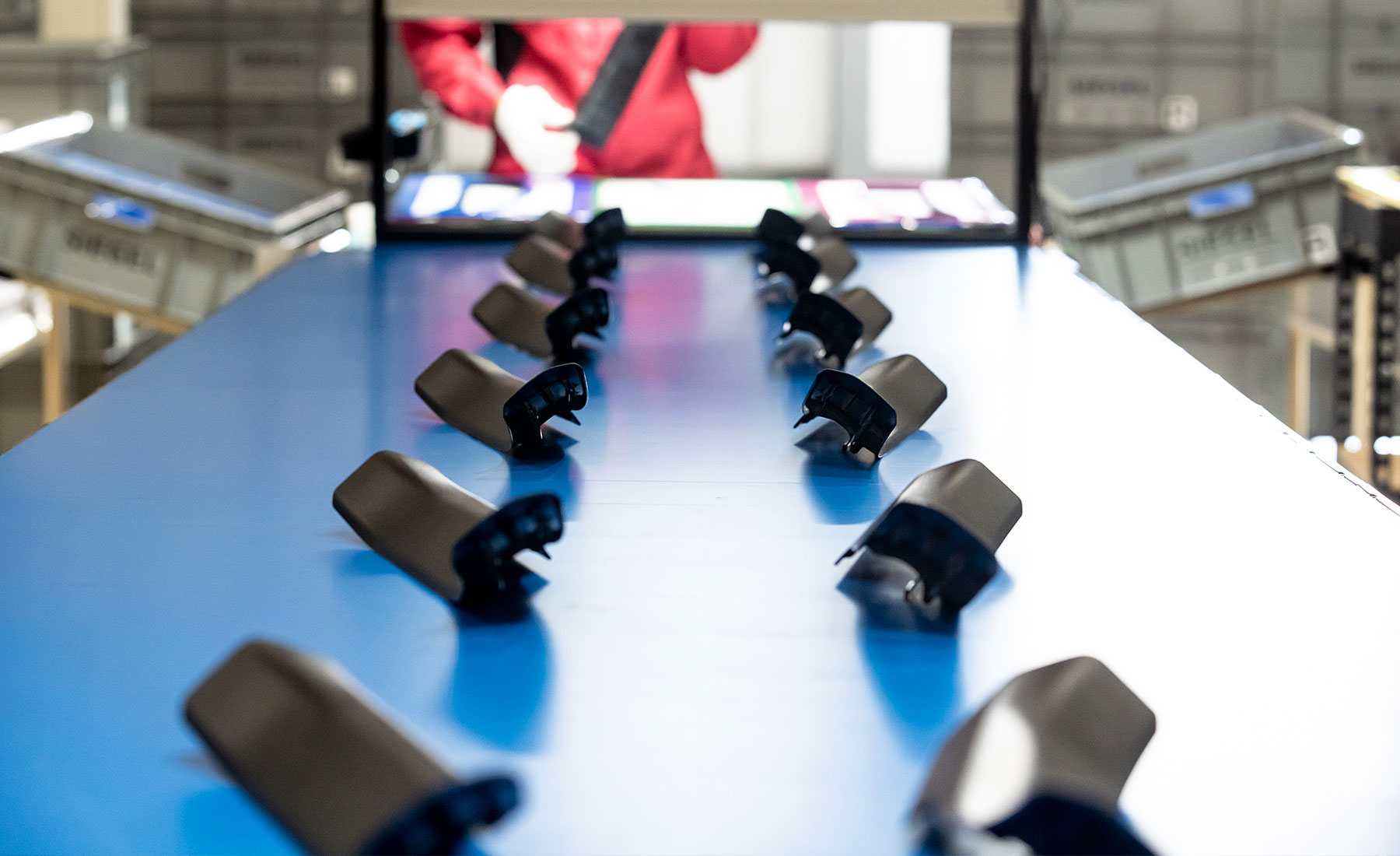 Top-class equipment and environment in Jacarta
We have excellent equipments and well prepared to manufacture top-class mold tooling and offer related service in ASEAN countries. Under the ideal environment, we engage not only in manufacturing but quality control to provide high quality service.
Recently we have started preparing to launch the seventh business; mass production molding. We have made MS-MOLD a subsidiary and got ready to move on to mass production of injection mold tooling.
"the best partner of plastic product development" in Indonesia as well
"Globalize resin product development in the future"

We aim to create the future for plastic product development, working toward advancement in ASEAN countries, eventually that in countries across the world.